Now that the fiscal cliff nightmare has passed, many families are wondering how the whole debacle finally shook out. Did Congress actually avert a crisis or does the deal spell doom for those with a sizable estate?
The New Rules for 2013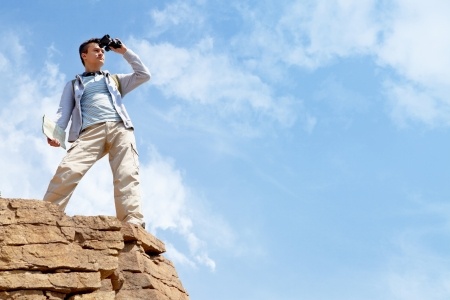 Under the American Taxpayer Relief Tax Act Of 2012, which Congress passed shortly after midnight on January 1, 2013, an individual may now protect up to $5.25 million from federal estate and gift taxes. Couples are thus able to shield $10.5 million combined. This actually is good news for families facing possible estate taxes as the regulations in place just last year only exempted $5.12 million per person ($10.24 million per couple). Any amount over that exemption will be taxed at 40% - an increase from last year's 35% rate - but much less than some expected…. and since the exemption will also be adjusted for inflation, the amount shielded from taxes will rise in the coming years. Without any action, the exemption would have fallen to $1 million and the tax rate would have increased to 55%.
No Change to Marital Deduction
The newly enacted law thankfully does not change the marital deduction that was already in place. This means that there is an unlimited deduction from both estate and gift taxes that postpones the tax on assets inherited from a spouse until the remaining spouse dies. One important caveat: the marital deduction only applies if the inheriting spouse is a U.S. citizen unless a special type of marital trust - called a "Qualified Domestic Trust" or "QDOT" is established.
Portability Explained
So under the new law, the amount of money that the surviving spouse can pass along includes their personal exemption of $5.25 million along with the unused exemption of their deceased spouse. This is known as "portability." It is a concept that has been extended and made permanent in the recently implemented legislation.
It's important to note that this portability does not happen automatically. Instead, the person handling the estate of the spouse who died first will need to transfer any unused exemption to the surviving spouse. The survivor will then be able to use it to make gifts or pass assets through his or her estate. For this to happen, though, an estate tax return must be filed within nine months of when the first spouse dies, even if no estate tax is owed. If the executor fails to file the return or misses the deadline, then the first spouse's exemption is lost forever.
Get Help
Whether you have few assets or a multi-million dollar estate, you must have an effective estate plan that works for your family.  As a certified estate planning, trusts, and probate law specialist (certified by the California State Bar Board of Legal Specialization), I have the skills and knowledge to handle complex estate planning matters.  To schedule a consultation to discuss your estate planning goals and needs, please contact us. 


Source:"After The Fiscal Cliff Deal: Estate And Gift Tax Explained," by Deborah Jacobs, published at Forbes.com.